Businesses often need to relocate because of a number of reasons and while relocating businesses have to make sure the employees face minimum disturbance during the relocation. In case the relocation is not perfectly planned, the revenue can be affected rapidly and increased anxiety level can result in reduced efficiency. Preparing well is necessary to get rid of these issues.
First steps to follow:
Contact the office relocation companies after you plan moving a business to a new location to visit your office and give an estimate. Think well about the preferred date. The majority of the office removal companies relocate the companies on Saturdays and Sundays to avoid any interruption.
Ask questions to the mover and get reference to have no doubt about the aptitude of the company for the move.
Visit the new office space where you are relocating to ensure that the equipments you are having would fit through the entrances and round corridors.
Check whether the place has an active interaction. This will ensure that your employees will have minimum disruption on arrival.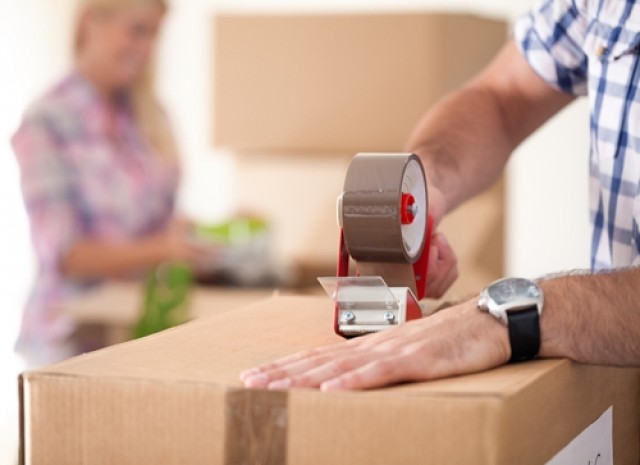 Tips to follow before relocation:
After settling upon the floor plan, offer all the photocopies of the new office layout to the relocation provider.
Mark up everything, which will be moved with labels or colored stickers so that the removalists have a clear idea of where to place those things in the new office. Also indicate the equipments and things that you don't want to take to the new office.
Remind your staff members about the responsibilities that they have while moving the office.
Hire a computer specialist during relocation to reconnect the network as efficiently and as quickly as you can. Some commercial movers also have an in-house specialist for this purpose. So, confirm the things.
Several hours before relocation:
Inform your staff members about the things that they need to do. Once the things are sorted, you may offer them a half day holiday to ensure that they don't hang around the office. But don't ask your staff members to lift heavy items. Just make sure that they organize all the things properly. Don't forget to take additional care with the confidential or secure documents. Arrange for all the sensitive yet obsolete data to be destroyed and not just thrown into the dustbin. Once the process is done, send out the new address card of your office.