Running your own business can be expensive so it only makes sense that you'd want to save money wherever you can save it. Business insurance premiums can be outrageous if you're not careful, but these tips will help you to save a lot on your business insurance. Here are some great ways to help you lower your business insurance costs.
Shop Around
Not all business insurance premiums are the same. You may find that you get the exact same coverage's for completely different premiums if you just take the time to shop around. Be sure that you're comparing apples to apples when you're shopping around. Make sure that the coverage's are comparable.
Minimize Your Risks
Implement safety training programs and risk management services to help reduce your costs. If you have these programs you're much more likely to get discounts on services and premiums. Employees who are properly trained are far less likely to have an injury on the job when they're running the equipment. Certify and train all of the employees to ensure that they understand how to properly operate and maintain the equipment at hand.
Be Aware
Be aware of the dangers of putting untrained employees in positions. There are many risks here of injury when you don't take the time to train an employee properly before putting them on that machinery or equipment. This can help to reduce your premiums as well.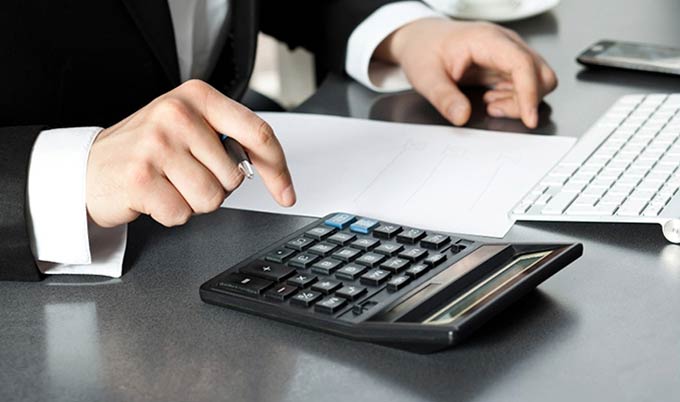 Keep Track
Keep track of employees who leave the company and join the company. Your insurance company needs this information and they need to know that the employee's that are working are fully and properly trained on all equipment that they'll be using. The more employees that the company has the higher the premium. If you have a few employee's leaves be sure to let your insurance agent know, it may reduce your premium.
Improve Your Security
Use security systems such as cameras and special entry's. Install fire alarms, sprinkler systems and implement worker safety programs as well as driver training programs. This will greatly reduce your insurance premiums. Be sure that everyone who works there understands the importance of such equipment and how to properly use it without setting off alarms and locking themselves out.
Maintain Your Security On Sensitive Data
Always maintain your sensitive data. It's vital to keep sensitive data safe. Insurance carriers will check this and evaluate the potential risk of data breaches. This is cyber security and you'll want to make sure that you're following the right protocol to ensure the safety of sensitive data.
Do An Annual Evaluation
Always evaluate your policies on an annual basis. As information is updated you may find that you're able to reduce the costs of your premium and save money on your insurance premium. Plan to sit down with your insurance agent and go over any changes to your company. Ask if there are any new discounts or coverages that you might be able to take advantage of.
Multi-Policy Discounts
Consider multi-policy discounts. You'll save a bundle when you choose multi-policy discounts. Buy your products in bulk such as paper towels and bathroom tissue. If you have vehicles, you can insure them as well as the business and get a multi-policy discount. Check for other ways that you can take advantage of multi-policy discounts.
Claim Free
Ask your agent if you qualify for a claim-free discount if you've been with the company for more than a few years and had no claims. There are sometimes clauses that can give you a discount if you haven't had a claim in a few years time.
Loyalty
If you've been with your insurance company for over five years, see if you can qualify for a loyalty discount. Some insurance companies will give business owners a loyalty discount if they've been insured with the same company for over five years. It never hurts to ask and the worse that the insurance agent can say is, "no". So never be afraid to ask if they give loyalty discounts.
Pay Your Premium Annually
Ask if you can get a cash discount if you pay your premium on an annual basis instead of paying it monthly or quarterly. Often you can save a lot and you won't have to pay a monthly fee when you do this. It can save you a few hundred dollars when you take advantage of this method of payment. In a few rare instances, you can also pay for a few years. It never hurts to ask and it may just save you a few hundred dollars to pay this way.
Raise The Deductible
Raise the deductible from $500 to $1000 and you can save a lot on your premium as well. There are many ways to work with the deductible and you can save a lot when you're willing to raise the deductible.
Check For Discounts
Ask your insurance agent if there are other discounts that they may be able to send your way. From owning a particular stock to certain affiliations, you may be able to find some discounts as well.
Buy The Right Coverage
Don't over insure your business. That's a waste of money. Make sure that you're covering the insurance for your company needs adequately without paying more than you need to.
Eliminate Unnecessary Coverages
Cut out the coverages that you simply don't need. While you do need general liability insurance, you may not need some of the other coverages that your insurance policy covers. Ask your agent what coverages you can do without.
Reduce Your Risk
Higher risk businesses can expect to pay more in insurance premiums than other businesses. Find ways to reduce the risk and save on your insurance premium. From special training programs to other workplace safety measures you can find a few ways to lower the risk of your business and save a lot of money.
You can mix and match these tips to save on your business insurance costs. The more of these tips you can use the more you can save. Cutting costs is on everyone's mind these days so be sure to ask your agent if there are other ways to save money on your insurance premium.